30 Sep
by Randy Pearson
Workplace designs are changing, and experts are integrating them with technology. As this concept trends, it will impact on the company culture and create a social community for workers. Unlike traditional business spaces, modern office interiors and outdoor spaces need more curb appeal. Here are some tips to ensure an office space has unique designs and technology.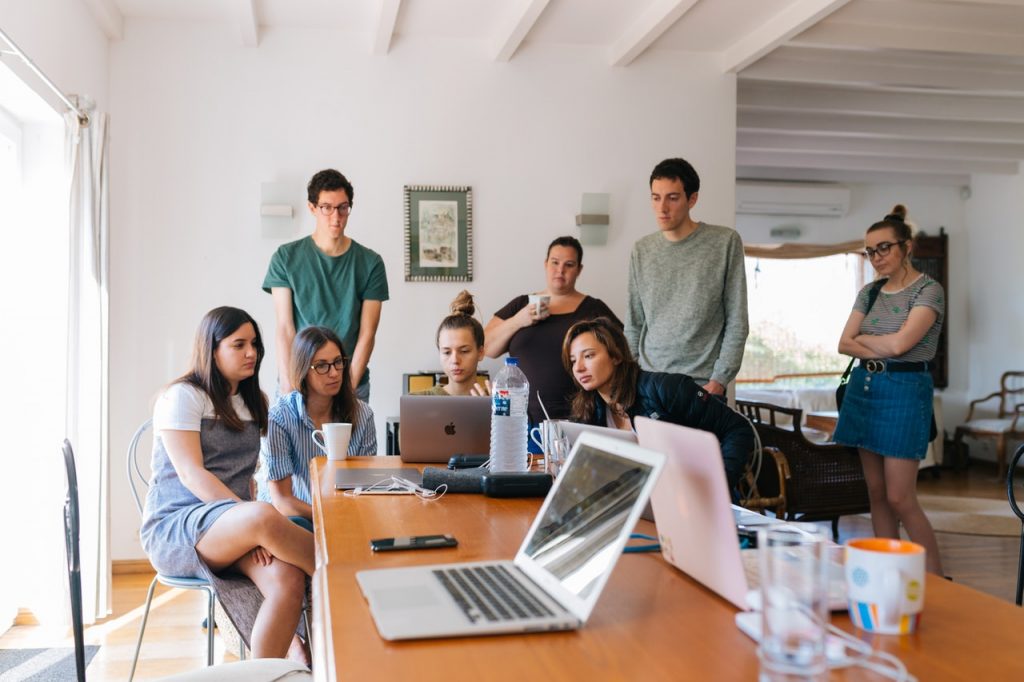 Install Digital Walls
Regardless of using an old office space, it can even be a partition with glass screens. With technology, you can create a beautiful new workplace. Installing a digital wall is a good example of how to integrate technology in workplaces. Usually, it's one side of the digital wall that has interactive features. This interactive screen can be used in meeting and conference rooms. Also, it can be used to interact with the company's customers on social media platforms. This unique technology helps managers to reflect on the pulse of their business.
Integrate a Small Gym in the Office
Normally, gym facilities create harmonious spaces that promote social interactions. Promoting wellbeing among employees also reduces the company's health insurance costs. In the future, interior designers will reinvent office space with modern amenities. It's important to promote a healthy lifestyle for the workforce. For example, a small fitness hub for employees can boost their workplace productivity. In the gym, there should be a varied seating arrangement for people to interact. While they engage in physical exercises, post workout relaxations can support their mental wellbeing.
Use Digital Equipment
Many amazing opportunities come with technology. People need to be aware of planned changes. Normally, human resource (HR) managers consult the workforce before introducing new digital systems. They can hire interior designers to plan their conference room's layout and where to install digital hardware. We see how interior designers create modern offices that enhance interactive experiences for everyone.
Employees are more efficient with high-end digital tools, software, and applications. However, the company's management needs to approve regular training and staff engagements. It's not enough to provide this latest software, but adaptation is essential. Smart applications like the internet broadband offer video call, and messaging services. Also, companies can store their information with internet-enabled cloud systems. Usually, offices that are designed with functional digital tools have seamless operations.
Integrate Architecture with Technology and Create Digital Displays
Both interior designers and architects can improve workplace productivity by reinventing an office. Integrating technology with office designs creates flexible workplace operations. Usually, highly-experienced architects decorate physical elements with digital media. They could design concrete pillars with digital screens to enhance the physicality of office space.
With the screens, employees can monitor online engagements, live news feeds, stock market updates, and internet traffic reports. Also, interior designers can decorate the area around the screen with colored furnishings for walk-in customers to relax and enjoy the ambiance.
Automated Technology and Furniture
The integration of both interior design and technology creates amazing customer service experiences. With automation technology, employees can be more creative. There's no limit to how technology enhances the workplace. Also, the speed of working efficiency will increase. When automated technology is used for routine tasks, it builds customer engagements.
As a way of integrating automated tools, install a customer service display (digital) board at the waiting area. This equipment eliminates long queues and works as a digital public address system. However, the interior designer needs to create a conducive waiting area with furniture for clients to use this service.
Instead of clients queuing up; they get their tickets from a machine and wait for their turn. Consequently, the automated system calls each ticket number and displays the customer service desk that will attend to respective customers.